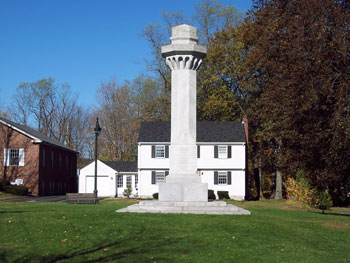 Membership in the Chelmsford Business Association provides the following benefits:
Access to affordable health insurance. The Chelmsford Business Association is proud to offer member companies the opportunity to participate in its CBA Group Health Insurance Member Benefit Program. Most small employer groups in Massachusetts (under 10 employees) must belong to an association in order to provide affordable health coverage for their employees. Membership in the CBA offers just such an affiliation. The CBA member program offers access to companies such as Tufts, Harvard, Fallon,

Blue Cross Blue Shield of Massachusetts, and Neighborhood Health Plan

. Companies do not have to be a member of Northeast Business Trust (NBT), Massachusetts Business Association (MBA), or any Chamber of Commerce to have access to affordable group health insurance. The CBA Member program offers one stop shopping, access to premier medical plans, no additional service fees or dues, side-by-side comparison of all eligible companies and on-site education and enrollment.
A stronger voice in the Chelmsford community
Representation on many relevant Town Board issues
Annual holiday social with dinner and dancing
Annual Golf Social
Opportunities to network with other local business people
Meetings throughout the year with complimentary buffet
Educational opportunities
Advertising opportunities on The CBA Show
Visibility through CBA membership listings
Link to your business' web site from the CBA site