CBA Meeting Schedule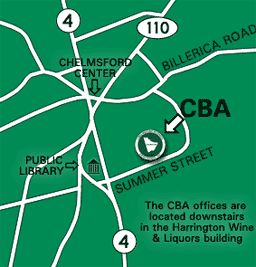 Open Membership Meetings
Our current plan and schedule is to have five membership meetings in 2017. Two of the meetings consist of Candidates Night, which is held in March, and the annual election of Officers and Directors and Holiday Social, which is held in December. There is always a complimentary buffet for our members and their guest. The Association informs members of each meeting in advance and asks that you RSVP if you plan to attend.
Board Meetings
The Board of Directors meets on the second Thursday of each month, except July and August, in the board room at 10 Summer Street. Members may attend these meeting, but please notify us in advance of your intention to attend, as space is extremely limited.
The meeting schedule for 2017 is:
September … check back at the end of the Summer for dates.